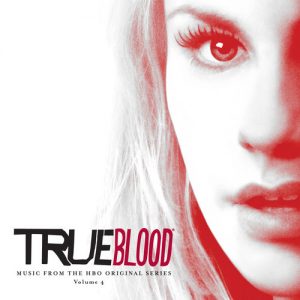 «I wanna do real bad things with you»
Alabama Shakes, Los Lobos, Howlin' Wolf, Iggy Pop, My Morning Jacket, Eric Burdon, Koko Taylor o The Flaming Lips son alguno de los nombres que aparecen en la banda sonora de la serie de televisión True Blood, «True Blood Music From the Original HBO Series Volume Four«, y que se publica hoy 28 de mayo de 2013, justo antes de que comience la sexta temporada de la serie el 16 de junio.

True Blood o «Sangre Fresca» como siempre y erróneamente se traduce en España y se conoce la serie creada por la HBO, serie en la que conviven vampiros, seres humanos, hombres-lobos,  hadas, mediums, y brujas en el estado sureño de Louisiana, en el pueblo de Bon Temps, ha conseguido mantenerse durante cinco temporadas gracias a su público fiel, uno guiones realmente buenos y casi siempre se encuentra una reflexión que pretende ir más allá en cada episodio.

Escucha a Alabama Shakes en «Pocket Change».
Cada capítulo de la serie lleva el título de cada canción del disco, en ésta cuarta entrega el tema de Iggy Pop, fue específicamente escrito para la temporada pasada, el tema de Alabama Shakes «Pocket Change» extraido de descartes de su disco «Boys & Girls» como su otro tema inédito "Always Alright" de la película Silver Linings Playbook (El lado bueno de las cosas), y el  «Turn! Turn! Turn! (to Everything There Is a Season)» de los My Morning Jacket, versionando a The Byrds.
Escucha a Iggy Pop y Bethany Cosentino en «Let's Boot and Rally».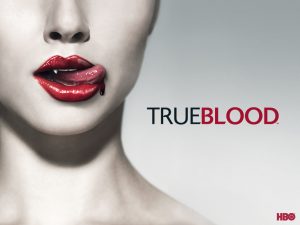 Cuarto volúmen de la banda sonora de la serie True BloodTrue Blood: Music From the HBO Original Series Volume 4 track list:
1. Eric Burdon with Jenny Lewis – «Don't Let Me Be Misunderstood»
2. Iggy Pop with Bethany Cosentino – «Let's Boot and Rally»
3. The Heavy – «What Makes A Good Man?»
4. Howlin' Wolf – «Smokestack Lightnin'»
5. Alabama Shakes – «Pocket Change»
6. Bosco Delrey – «Authority Song»
7. My Morning Jacket – «Turn Turn Turn»
8. The Flaming Lips – «Your Face Can Tell the Future»
9. The Naked and Famous – «The Sun»
10. Warpaint – «Undertow»
11. Mobley – «I Wanna Be Your Man»
12. Deap Vally – «(She's A) Wanderer»
13. Koko Taylor – «Whatever I Am, You Made Me»
14. Los Lobos – «We'll Meet Again»
«I wanna do real bad things with you»
Escucha a My Morning Jacket en «Turn Turn Turn».
Escucha la primera entrega de la banda sonora de True Blood.