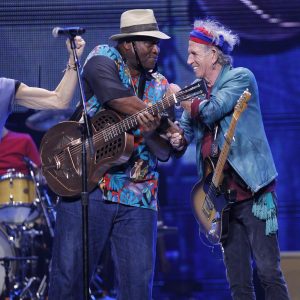 The Rolling Stones actuaron anoche 28 de mayo en el United Center de Chicago con un invitado realmente especial, el Bluesman Taj Mahal, la canción a interpretar el clásico Country de Earl Green «Six Days on The Road», canción que Tah Mahal incluyó en su álbum «Giant Step» del 68 y que popularizaron también Flying Burrito Brothers y Gram Parsons and The Fallen Angels entre otros.
The Rolling Stones interpretaron veintidós canciones en United Center de Chicago , incluyendo de nuevo en su repertorio la explosiva «Rocks Off» como ya hicieran en su concierto de Anaheim el pasado 15 de mayo.
The Rolling Stones en su noveno concierto de la gira «50 & Counting», regresa a Chicago en su primer concierto de los tres que tiene previstos en esta gira, su próximos el viernes 31 de mayo y el 3 de junio, y en el que las sorpresas se expresaron en la actuación de Taj Mahal con sus Satánica Majestades en la que colaboraron previamente en el he Rolling Stones Rock and Roll Circus del 68, y durante su gira de 1997 en el «Bridges to Babylon», además de participar es sesiones de la gira legendaria The Rolling Stones American Tour 1972 con encuentros entre Gram Parsons, Keith Richard y el propio Taj Mahal.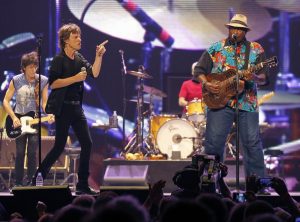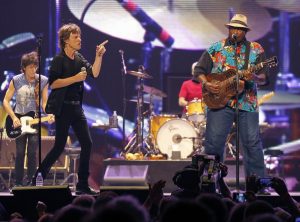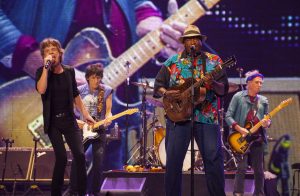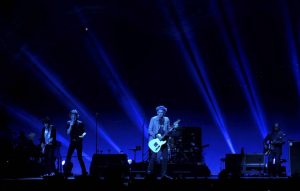 Taj Mahal acaba de cumplir recientemente 71 años y poner en el mercado un nuevo disco de Blues en un proyecto liderado por el Blueman Corey Harris titulado «True Blues«.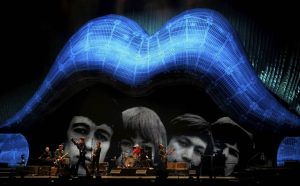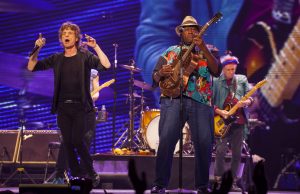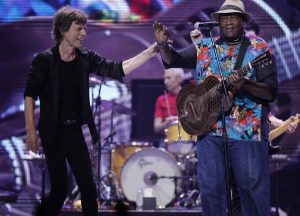 Set list de The Rolling Stones en Chicago 28 de mayo de 2013, United Center.
1-  Get Off of My Cloud
2 – It's Only Rock and Roll
3 – Paint it Black
4 – Gimme Shelter
5 – Wild Horses
6 – Rocks Off
7 – Emotional Rescue
8 – Six Days on the Road con Taj Mahal
9 – Doom and Gloom
10 – One More Shot
11 – Honky Tonk Women
12 – You Got the Silver (Keith Richards)
13 – Before They Make me Run (Keith Richards)
14 – Midnight Rambler con Mick Taylor
15 – Miss You
16 – Start me Up
17 – Tumbling Dice
18 – Brown Sugar
19 – Sympathy for the Devil
Encore
20 – You Can't Always Get what You Want
21 – Jumping Jack Flash
22 – Satisfaction con Mick Taylor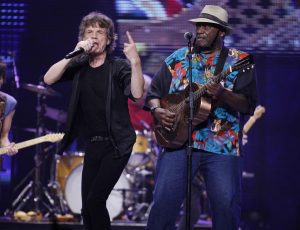 Fotos de Chris Sweda del Chicago Tribune.