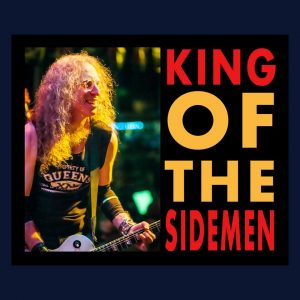 Waddy Wachtel, uno de los mejores guitarristas y músicos de sesión más infravalorados, tiene nuevo documental que se titula «King of the Sidemen» que se encuentra en proceso de post-producción, filme dirigido por Gary Simson, y que narra en el documental su experiencias en discos y en giras a la sombra de Keith Richards con The X-Pensive Winos,  el «Werewolves of London» co- escrita junto a Warren Zevon, discos y giras, Stevie Nicks, James Taylor, Jackson Browne, Linda Ronstadt, Joe Walsh, Everly Brothers, Carole King, George Thorogood, Bob Dylan, Bob Seger, Tom Waits, Steve Perry y un larguísimo etc, además de tocar en la emblemática sala de Los Angeles, The Joint cada semana con la súper banda The Waddy Wachtel Band (Bernard Fowler y Blondie Chaplin a las voces (The Rolling Stones), el bajista Rick Rosas (Neil Young), a la batería Phil Jones (Tom Petty), guitarra teclados Brett Tuggle (Fleetwood Mac, David Lee Roth), Jamie Savko a los coros y el guitarrista Keith Allison (Paul Revere and the Raiders).
El documental sobre el genio Waddy Watchel, «King of the Sidemen» cuenta con entrevistas en primera de persona de Keith Richards, Stevie Nicks, Mick Fleetwood, Jackson Browne, George Thorogood, Dave Stewart o Joe Walsh entre otros, y que narra los comienzos de este magnífico compositor y guitarrista neoyorquino, que un día puso los pies en Los Angeles a mediados de los años sesenta y en el que su aparición en la súper producción cinematográfica «La Aventura del Poseidón» (1972) de Irwin Allen a modo de cameo como miembro de la banda del lujoso transatlántico se le abrieron muchísimas puertas en el cine como compositor de bandas sonoras.
Warren Zevon y los Everly Brothers se fijarían en él para llevárselo como músico de sesión y participar en sus giras desde 1972 con aquel disco de los Everly Brothers «Stories We Could Tell» y en cinco discos de Warren Zevon con el que compartió partitura en el clásico «Werewolves of London».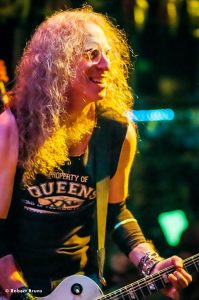 Warren Zevon a partir de entonces, mediados de los años setenta acompañaría en giras y álbumes de estudio a Linda Rondstat, Stevie Nicks con el clásico riff de «Edge of Seventeen» de Waddy para el multipremiado álbum «Bella Donna» (1981), sus discos con James Taylor, tres, o su colaboración como integrante y pieza clave del grupo de Keith Richards, The X-Pensive Winos con la grabación de dos ábumes de estudio «Talk is Cheap» (1988) y «Main Offender» (1992) y el directo «Live at the Hollywood Palladium» (1991), además de varias giras por Estados Unidos y Europa.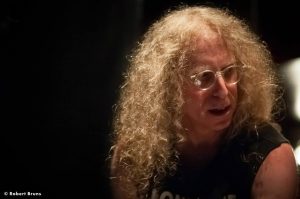 «King of Sidemen», el documental sobre Waddy Watchel cuenta con imágenes inéditas con Warren Zevon y con FleetWood Mac, imágenes de giras junto a Keith Richards and The X-Pensive Winos, su faceta como productor con la banda The Cowsills, y un sinfín de anécdotas durante sesiones de grabación y giras como la gabación del disco «Buckingham Nicks» en Sound City Studios, Iggy Pop, Bryan Ferry, Randy Newman, Carly Simon, Don Henley o finalmente sus conciertos junto a su banda The Waddy Wachtel Band, cada semana en el The Joint de Los Angeles con invitados de lujo cada semana como por ejemplo Keith Richards, Robert Plant, George Thorogood, Eric Burdon, Neil Young o Jackson Browne entre otros.