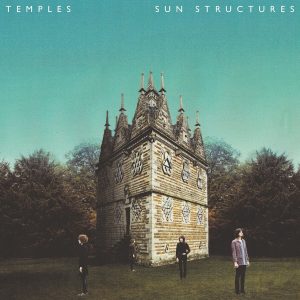 Este año, la banda británica Temples debuta con su primer disco, «Sun Structures». Un trabajo más que prometedor que sigue el camino que los Tame Impala o Jacco Gardner ya han trazado en lo que se refiere a este (siempre adecuado) revival de psicodelia sesentera.
A pesar de su corto periodo de vida, la banda cuenta con la aprobación de músicos como Noel Gallagher, el cual los ha calificado como el mejor grupo inglés actual. Ya en 2013, tocaron en varios festivales europeos teloneando a grupos como Suede, Kasabian o The Vaccines, y ahora están en su primera gira como cabeza de cartel en Inglaterra.
«Sun Structures» contiene 12 temas compuestos por James Bagshaw (guitarra y voz) y Thomas Warmsley (bajo), contando con Sam Toms (batería) y Adam Smith (teclado, guitarra y voces).
Algunos de los temas más destacados del álbum:
– Shelter Song: la primera, empezamos a oír una intro de guitarra de doce cuerdas que deriva en una inspiración del Revolver de The Beatles.
–Sun Structures: el tema que da nombre al disco y, probablemente, la guinda del pastel. Magníficas melodías y percusión contundente.
Escucha «Sun Structures», disco debut de los británicos Temples.
–Keep In The Dark: con un ritmo más de blues acompañado de guitarra acústica. Muy en la onda de T.Rex.
–Colours To Life: ejemplo claro de las influencias psicodélicas de la banda.
Altamente recomendados. Esperaremos a ver con qué más sorpresas nos deleitarán Temples en el futuro.