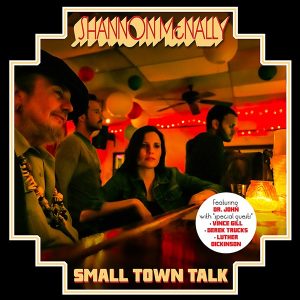 Shannon McNally, una de las mejores cantautoras y referentes de la actual música de raíces, publicó su quinto disco de estudio «Small Town Talk», un merecido homenaje a uno de los mejores compositores de la música popular norteamericana, Bobby Charles y en el que participan en el disco Dr. John, Derek Trucks, Vince Hill y Luther Dickinson el nuevo guitarrista de The Black Crowes.
Shannon McNally es otro de los secretos mejor guardados de la música norteamericana, apadrinada en sus comienzos a finales de los años noventa por Ryan Adams, Stevie Nicks, John Mellencamp y Neal Casal.
Escucha «Small Tow Talk» de Shannon McNally.
«Jukebox Sparrows» (2002), «Run For Cover» (2004), «Geronimo» (2005), y «Coldwater» (2009) son sus grandes trabajos, forjados en esos genuinos sonidos suñeros, Folkies y Blues del Delta y apuntalados con giras conjuntas con Son Volt o Dave Alvin.
Shannon McNally conoció al genial compositor y cantante Bobby Charles, auténtico eslabón de la construcción del Rock, escribiendo para Fats Domino y Bill Haley & the Comets, Muddy Waters, Ray Charles, Kris Kristofferson, Etta James entre otros, antes de morir en el 2010 para grabar un disco de versiones.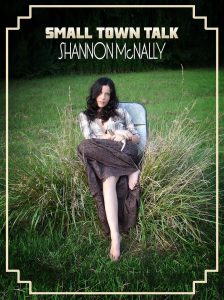 Bobby Charles pionero y agitador del Swamp Rock o sureño, una mezcla de Rock Sureño, Cajun, Zydeco, Rhythm & Blues de Nueva Orleans y Blues a finales de los años 50, y teniendo a The Band, Creedence Clearwater Revival, Bob Dylan, The Rolling Stones, Doobie Brothers, The Allman Brothers o The Doors a sus máximos exponentes.
Bobby Charles publicó un magnífico disco poco antes de fallecer «Last Train to Memphis», tema de The Band, en el que el propio Levon Helm echa una mano, y artistas tan grandes como Ben Keith, Delbert McClinton, Willie Nelson, Fats Domino, Maria and Geoff Muldaur, Clarence "Frogman" Henry, Sonny Landreth, o el propio Neil Young.
Escucha «Last Train to Memphis» de Bobby Charles.
Shannon McNally utilizó el disco homónimo de Bobby Charles de 1972 para realizar su nuevo disco, en el que Dr. John participa en el mismo cantando y tocando el piano.
Escucha «Bobby Charles» de Bobby Charles.