Dirty Thrills es una de las nuevas y esperanzadoras bandas que desafían a las modas pasajeras y resaltan su postura en defender el rock en todas sus vertientes. Cuarteto formado por el hijo del ex Moody Blues Nick James, Louis James a las voces, Jack Fawdry a las guitarras, Aaron Plows al bajo y Steve Corrigan a la batería iniciaron su recorrido en el mundo del rock and roll a finales de 2012 editando dos EP´s "Growying Young" (2013) y "Sweetheart Of The Slums" (2015) de cuatro cortes cada uno y un larga duración homónimo grabado en 2014.
Su corta vida no ha sido dificultad para ratificar este ambicioso proyecto dejando bien claro en su primer EP de lo que Dirty Thrills se traían entre manos. Su estilo musical absorbe cualquier influencia relacionada con el rock, desde los sonidos "retro" de los años setenta hasta los más contemporáneos. Su efervescente juventud aumenta las posibilidades de esta formación que vio en 2014 con la publicación de su primer disco superar las expectativas de todos los fans de Reino Unido, Europa y EEUU.
Con tres años de existencia, Dirty Thrills han compartido escenario con Status Quo, The Blockheads, The Darkness, Rival Sons, King Of The North…  o ser invitados por Joey Tempest de Europe a abrir los conciertos de su gira europea. Como veis la breve historia de Dirty Thrills está llena de triunfos, el tiempo y el trabajo de esta formación dirá si estamos ante una formación que toma el testigo del rock en los próximos años.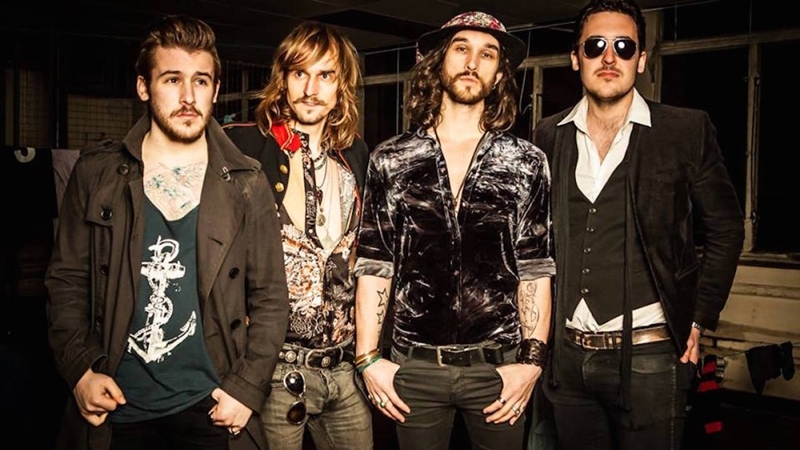 Escucha todo el material de Dirty Thrills