JD McPherson es una de las mejores voces del rhythm and blues y el rock and roll en la actualidad de gira en España y en su segundo día tras la actuación en Barcelona le llegaba el turno a la sala Loco Club de Valencia, el martes 5 de abril del 2016.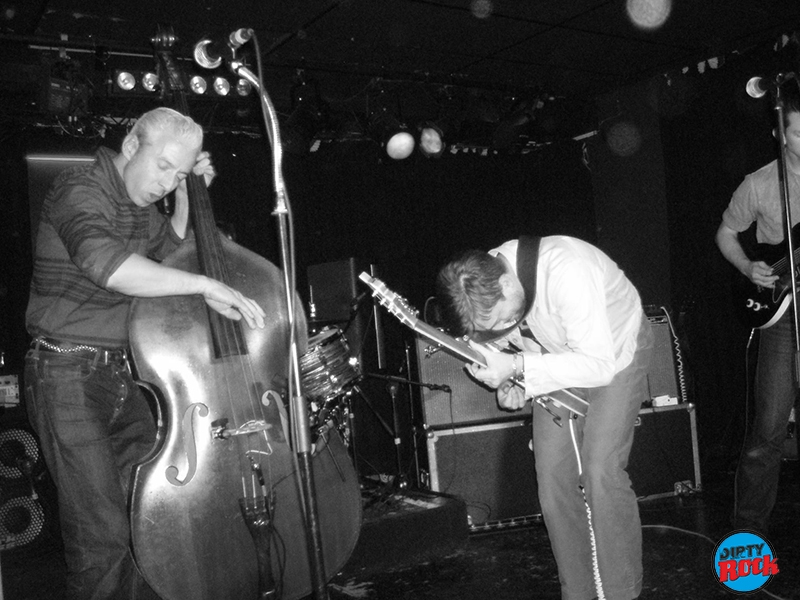 Jake La Botz salió primero al escenario del Loco como telonero de JD McPherson ataviado con su guitarra para poco después aparecer en escena JD McPherson y su grupo compuesto por el gran contrabajista y bajista Jimmy Sutton (Four Charms), Jason Smay (Hi-Risers) a la bateria, Ray Jacildo,teclados y Doug Corcoran al saxo y guitarra
El concierto  de JD McPherson en Valencia comenzaó al ritmo de "Bossy" para seguidamente tocar los temas de "Let The Good Times Roll", su segundo lp y que le ha llevado a puestos de lista más altos y por supuesto del "Signs & Signifiers",su primer lp y el que lo catapultó como uno de los talentos actuales del rnb y del rockabilly.
Tras "Bossy" le llegaba el turno a temas como "North Side Gal" que nos lo daba a conocer en el 2010, "It's All Over But The Shouting", "Firebug", "Precious", "Bridgebuilder", "Wolf Teeth","Shy Boy", "Let the good times roll", "Head Over Heels" o "My bucket's got a hole in it" de Hank Williams junto con Jake La Botz encima del escenario.
Extraordinario concierto del músico de Oklahoma ofreciendo en Valencia un buen repertorio de canciones de sus dos álbumes, acompañamiento de lujo y voz estupenda.
Texto y fotos por Alex Ruiz.