Futurebirds publicó el pasado mes de agosto «Portico II», la continuación de «Portico I» publicado en 2016. «Portico I & II» completan un quinto álbum de estudio de ocho nuevas canciones de este fantástico y excitante quinteto procedente de Athens en Georgia y que firman a cada disco una obra maestra desde que comenzaran hace casi nueve años.
Ambos discos «Portico I & II», se grabaron en una vieja iglesia muy cerca de Muscle Shoals. Música cósmica con resabio de rock sureño y country psicodélico junto con la característica voz de sus intérpretes mezclado con maravillosos estribillos pegadizos y eufóricos y una cierta fragilidad, como su posaras tus manos frente a la hoguera y dejarte llevar por la ardiente tesitura de las melodías en una oportunidad única de tomar pasado y futuro e hilvanarlo a través de las candidez de la Americana del siglo veintiuno.
El resultado de ambos discos es variado pero robusto, ofreciendo algunos cortes tan orgánicos y vivos. Envolventes guitarras acústicas, tenues sonidos del Wurlitzer, y elegantes arreglos de cuerda adornan este implecable «Portico II» de Futurebirds, apacible disco de tempos lentos en donde se significan algunas de sus principales influencias de los 60 y los 70, con seductores sonidos que recuerdan tanto a los mejores My Morning Jacket, Band of Horses y Drive-By Truckers como al Neil Young más relajado, pasando por también por Wilco y The Band. La lírica no es nada singular pero tampoco nada pretenciosa, centrada básicamente en los encuentros y desencuentros de pareja teñidos de nostalgia y melancolía. Uno de los discos del 2017 sin duda alguna lo nuevo de Futurebirds.
Escucha el nuevo disco de Futurebirds «Portico II» (2017)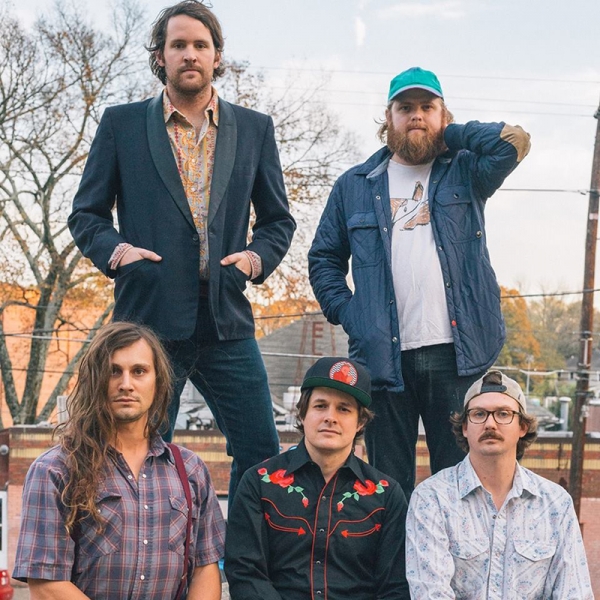 Escucha el nuevo disco de Futurebirds «Portico I» (2016)