A veces la música no es solo música, a veces una extraña sensación de felicidad se apodera de todos y transforma el modo en que percibimos lo que viene del escenario; en este caso, la pequeña y cálida escena de la sala Stereo alicantina en la que cuatro amigos de Berkeley comparten con nosotros canciones inmortales. Han subido ahí sonrientes y contentos, como si para ellos fuera una fiesta de colegio –esa fiesta en el Bay High School en la que todo empezó en 1970 para Jon Rubin y Tommy Dunbar- y como si ellos mismos fueran una banda sin importancia, como si bendijeran la oportunidad de tocar y cantar para unas pocas docenas de personas.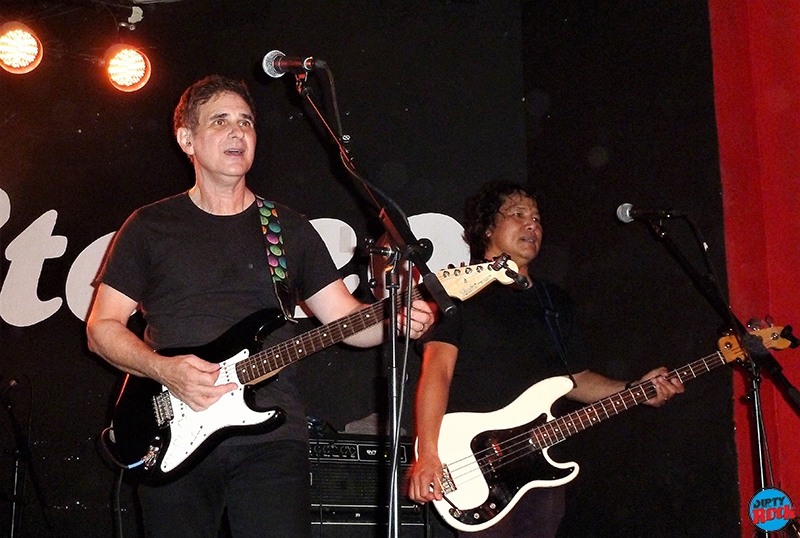 Y sin embargo son The Rubinoos, luminarias del power pop desde que a finales de los años 70 entregaron a la vida canciones que nunca se marchitarán, originales gloriosos y versiones que en ellos cobraron nueva vida. Han empezado la noche en todo lo alto ("Hit the nerve", "Hard to Get", "I wanna be your boyfriend", una secuencia irresistible), la han terminado en todo lo alto ("Never thought it would happen", "Amnesia" y "I think we're alone now", entreverados con la salvaje visita al clásico de Ramones "Sheena is a punk rocker"), y entremedias han estado ya imaginan dónde, en todo lo alto (extraordinario "No matter what" en la voz de Al Chan, olas surferas surcando la sala en "Leave my heart alone").
Guitarras perfiladas y voces armónicas que resisten el paso del tiempo, estribillos que son tan nuestros como suyos, amores de juventud en sus historias, y coherencia, mucha coherencia en lo que desde aquellos días lejanos que parecen estar tan cerca nos ofrecen Rubin y Dunbar, y Donn Spindt y el "recién llegado" Chan, que solo lleva 38 años con ellos.
Carismáticos de andar por casa, cercanos y humildes desde su estatura legendaria, se han despedido con un doble bis que ha desatado el frenesí con "Rock and roll is dead". A veces la música no es solo música, es morir de felicidad.
Fotos y vídeos por Juan J. Vicedo.