Chuck Mead, fundador de BR549, publicará su nuevo disco "Close to Home" el próximo 28 de junio. Disco compuesto de 11 canciones tras su anterior "Free State Serenade" de 2015. Grabado en el histórico Sam Phillips Recording Studios en Memphis, el álbum fue producido por el ingeniero de grabación y productor Matt Memphis Matt Ross-Spang. Mead lo presentará en en el Huercasa Country Festival el próximo 6 de julio en Riaza.
Escucha los dos primeros adelantos de lo nuevo de Chuck Mead "Close to Home" y "Big Bear in the Sky"
A lo largo de finales de los 90 y los 2000, grabó siete álbumes con BR549 y difundió el gospel de la música country neo-tradicional en todo el mundo.
Los devotos de BR549, saben que su líder fueron a comienzos de los 90, revolucionarios gigantes del retro country swing, combinando elementos recogidos en el camino, millas de asfalto y aprecio por los maestros del honky tonk, swing y rock, Hank Williams, Ernest Tubb, Bob Wills, Buddy Holly y The Beatles.
Mead posteriormente lanzó tres álbumes en solitario y desempeñó un papel como Director Musical / Supervisor / Productor del exitoso musical de Broadway "Million Dollar Quartet" y de la serie dramática CMT, "Sun Records".
El tiempo que pasó en Memphis durante la producción de la serie de televisión se ganó el respeto y la reputación de ser uno de los mejores ingenieros y productores de la escena musical Americana y de raíces, y se había trasladado de Sun a Sam Phillips Recording, el estudio de Memphis construido por Sun Head trabajando junto con John Prine, Jason Isbell y Margo Price.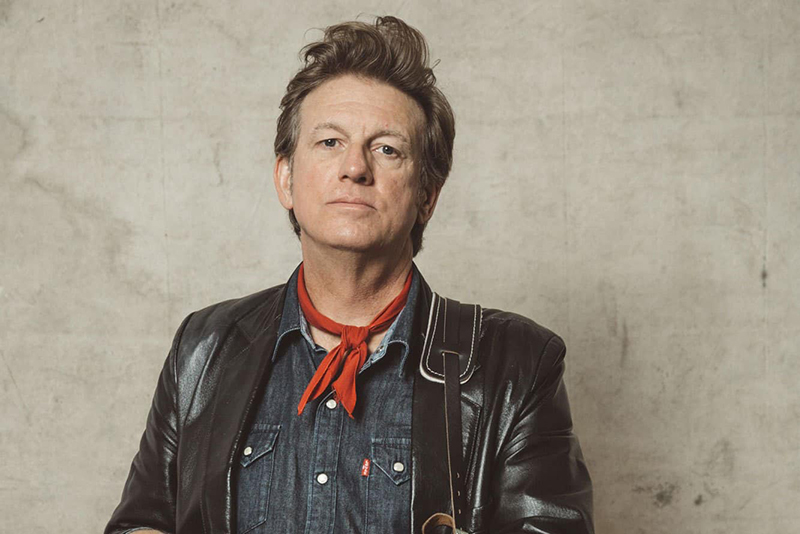 Ganó un Grammy por su trabajo en "The Nashville Sound" de Isbell y coprodujo el debut de Price, "Midwest Farmer's Daughter" y el esfuerzo de segundo año "All American Made" y diseñó "The Tree of Forgiveness" de Prine.