Jesse Dayton presenta "Bankrobber", tema de The Clash, otra de las canciones que compondrán su nuevo disco de versiones titulado «Mixtape Volume 1» disponible a partir del 9 de agosto.
"Bankrobber", tema The Clash publicado en 1980 fue lanzado como single, nunca editado en un álbum con canciones originales de la banda, si en el recopilario "Super Black Market Clash" publicado en 1993. La canción cuenta las cavilaciones de un joven cuyo padre es ladrón de bancos, pero que se niega a lastimar a nadie durante esos robos, simplemente disfruta de la vida criminal. Ladrón de bancos que no hace daño a nadie, y haciendo hincapié en la monotonía de muchos puestos de trabajo de la clase trabajadora.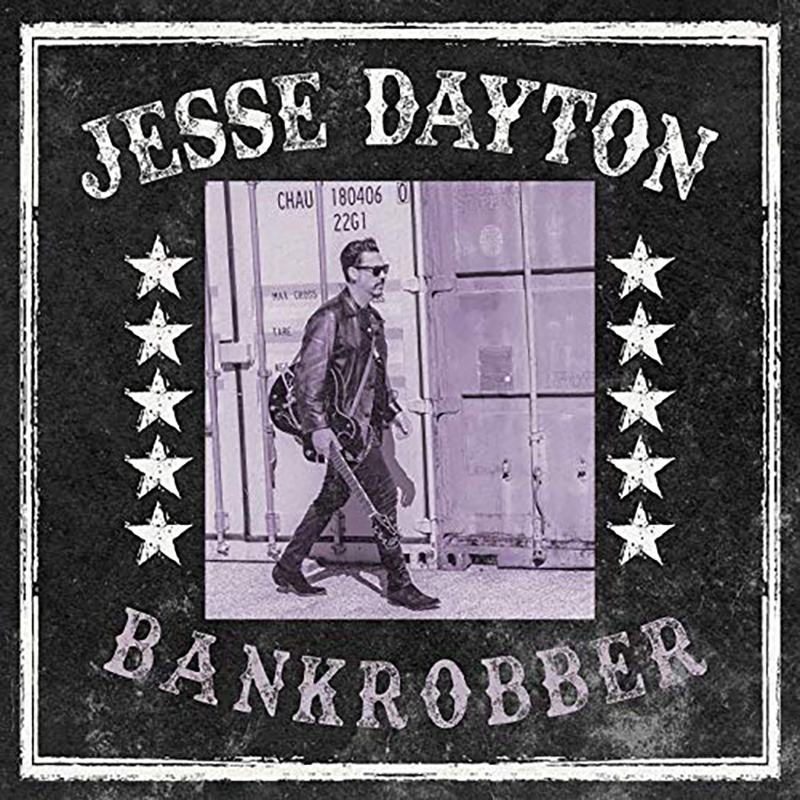 El single fue grabado en Pluto Studios, en Manchester, en febrero de 1980. Fue la primera vez que los integrantes trabajaban con el productor Mikey Dread, quien le produciría después en 1980, el triple álbum de la banda, Sandinista! El vídeo fue censurado en su momento en el Reino Unido. El vídeo mostraba a un par de hombres enmascarados (Johnny Green y Barry Glare, quienes eran amigos del grupo), robando un banco, el Lewisham, al sur de Londres.
Segundo adelanto de Dayton tras "Redneck Friend". Canción original de Jackson Browne para el álbum «For Everyman» publicado en 1973. Acompañaron a Browne para realizar esta canción, nada más y nada menos que Glenn Frey a los coros, Elton John al piano, Jim Keltner a la batería, David Lindley al slide guitar y Doug Haywood al bajo.
Jesse Dayton nos confesó en su entrevista a Dirty Rock Magazine, que este disco tendrá continuación en una serie de grandes canciones que influyeron en su vida.
Este disco de versiones de Jesse Dayton «Mixtape Volume 1», es una colección de canciones de artistas que han influenciado a lo largo de su carrera profesional. En el disco ofrece sus propias reinterpretaciones de canciones de artistas icónicos como Neil Young, The Clash, Elton John, ZZ Top o Bruce Springsteen entre otros.
"Mixtape Volume 1":
1. "Redneck Friend" (Jackson Browne)
2. "Harvest" (Neil Young)
3. "If You Could Read My Mind" (Gordon Lightfoot)
4. "Bankrobber" (The Clash)
5. "She's A Heartbreaker" (ZZ Top)
6. "Country Comfort" (Elton John)
7. "She Does It Right" (Dr. Feelgood)
8. "Whole Lotta Rosie" (AC/DC)
9. "Just What I Needed" (The Cars)
10. "State Trooper" (Bruce Springsteen)