Parece que una posible reunión de The Black Crowes podría ser viable, tras mostrar y coquetear tanto en sus redes sociales como en carteles de tráfico en Nueva York, imágenes del logotipo de la banda este pasado 28 de octubre.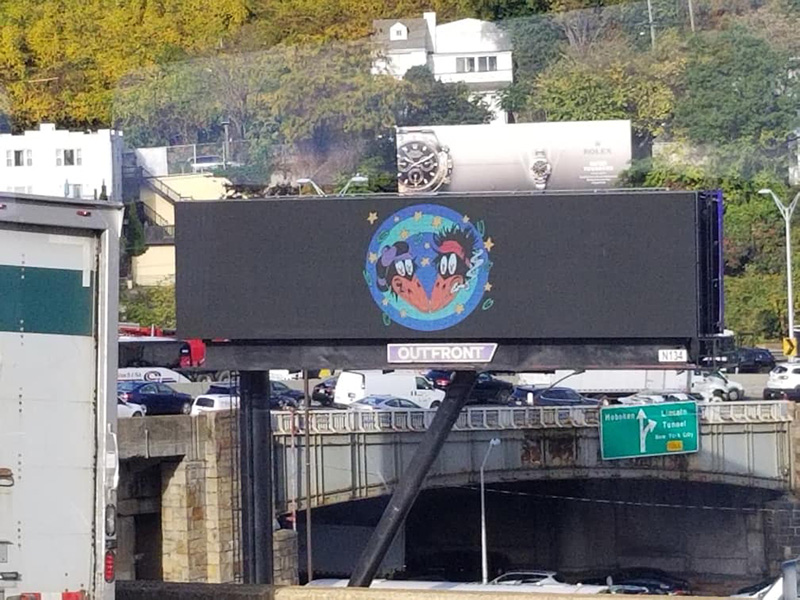 Primero todos los conductores que pasaban por el Lincoln Tunnel en Nueva York, podían ver la imagen del cuervo en carteles de tráfico de esa zona. El túnel Lincoln es un túnel de 2,4 km bajo el río Hudson, que sirve para conectar Weehawken, Nueva Jersey, con la isla de Manhattan en Nueva York.
Chris Robinson y su hermano Rich Robinson podrían haber cerrado un acuerdo con ejecutivos de Live Nation para realizar una gira del 30 aniversario del «Shake Your Money Maker» (1990) de The Black Crowes en 2020.
Un vídeo hace semanas mostraba a Rich y Chris Robinson juntos a finales de septiembre. All Star Signatures confirma como Rich Robinson cargaba 4 guitarras junto a su hermano en el maletero de su coche, tres días después del concierto tributo a Neal Casal en Port Chester, Nueva York. El runrún sobre la vuelta de Black Crowes a los escenarios está servido.
«Shake Your Money Maker» fue el álbum debut de los cuervos en 1990, de un total de 8 discos de estudio, finalizado con «Before the Frost…Until the Freeze» en 2009.
La ultima actuación de los Black Crowes data de 2014. Steve Gorman batería de Black Crowes, desde sus inicios y con más de 27 años en la formación, acaba de publicar un libro de memorias titulado "Hard to Handle. The Life and Death of the Black Crowes".
La publicación de estas memorias no ha hecho ninguna gracia a los hermanos Robinson, según Gorman, que insistió que una posible reunión de The Black Crowes, sería más por necesidad económica que por un desea creativo de ambos.
Foto del puente por Michael Caronia.