El festival Blues & Ritmes que se celebra en Badalona anuncia a Benmont Tench, primer nombre para su edición de 2020. Se trata del pianista de Tom Petty & The Heartbreakers, Benmont Tench quien debutará en formato solitario en Europa el 28 de marzo en el Teatro Zorrilla.
Benmont Tench acaba de participar en los nuevos trabajos de The Who y Ringo Starr. Ha publicado un único disco como solista en el magnífico «You should be lucky» producido por Glyn Johns en 2014 para Blue Note. En aquel disco se acompañó de músicos como Don Was, Ethan Johns, Blake Mills, Jeremy Stacey, Ryan Adams, Gillian Welch & David Rawlings, Joel Jerome, Tom Petty o Ringo Starr.
Benmont Tench forma parte también del grupo Watkins Family Hour, con Fiona Apple y Sara Watkins, entre otros músicos.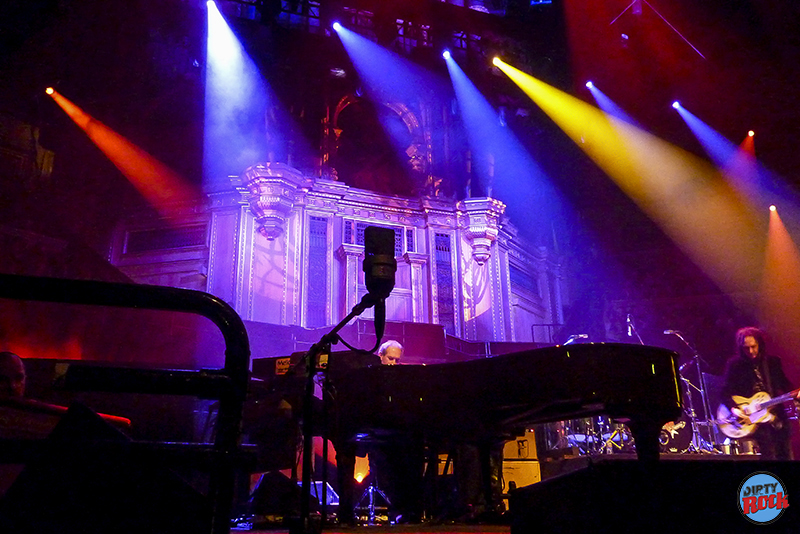 Su carrera como músico de sesión es realmente imponente llegando a colaborar con músicos de distinto pelaje como Jackson Browne, Johnny Cash, Elvis Costello, The Cult, Neil Diamond, Bob Dylan, Brian Eno, Darryl Hall & John Oates, Green Day, Don Henley, Indigo Girls, Ziggy Marley, Alanis Morissette, Stevie Nicks, Bonnie Raitt, Remy Zero, The Rolling Stones, U2, Robin Zander, Ryan Adams, Travis Tritt o Ringo Starr entre otros muchos.
Tom Petty luego de haber formado Mudcrutch en 1970, con el eximio guitarrista Mike Campbell, con Benmont Tench y Bruce Felder (hermano de Don Felder, profesor de guitarra de Petty, que luego sería guitarrista de los legendarios Eagles), y haber conseguido un tímido éxito local, decidió comenzar un nuevo proyecto en Los Ángeles. Fieles, Campbell y Tench siguieron el sueño del joven del flequillo rubio, convirtiéndose así en los deuteragonistas de una de las historias más grandes del rock americano: Tom Petty and the Heartbreakers a partir de 1975.
El Blues & Ritmes anunciará la programación completa de su próxima edición en las próximas semanas.
Fotos por Javier Naranjo, Dimoniet Vermell y promocional.