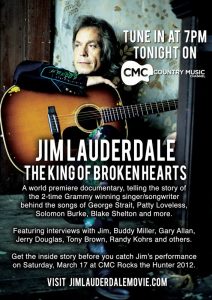 Jim Lauderdale: The King of Broken Hearts, es el documental que recorre maravillosa la carrera musical de un genio, uno de los pioneros de lo que se llamaría la Americana Music, Jim Lauderdale, compositor y cantante de Country, Bluegrass y Roots Music, ganador de varios premios Grammy y creador muy influyente, que se estrena el 8 de diciembre, dirigido por Jeremy Dylan y producido por Chris Kamen.
El documental Jim Lauderdale: The King of Broken Hearts, viene acompañado por multitud de entrevistas a genios como Elvis Costello y John Oates, la leyenda del Country Rodney Crowell, el inconfundible guitarrista y maestro James Burton, el productor Pete Anderson, Ketch Secor de Old Crow Medicine Show el periodísta y compositor Peter Cooper.
https://youtu.be/O8r3oJEfZ1E
Jim Lauderdale: The King of Broken Hearts, es un recorrido musical de Jim Lauderdale que está localizado desde Nashville hasta California, mostrando en dicho recorrido sus influencias como Gram Parsons o George Jones y momentos que marcaron su carrera musical, como las dos canciones compuesta de su puño y letra para George Strait como fueron «I Gotta Get To You» y «Twang» para el disco «Pure Country» y que vendió más de seis millones de copias solo en Estados Unidos, y para otros tantos artístas.
En el documental encontramos también imágenes de sus programa de radio junto a Buddy Miller, tambien Jim Lauderdale: The King of Broken Hearts, muestra el proceso de grabación del vigésimo primer disco publicado por Jim Lauderdale titulado «Carolina Moonrise» el pasado 25 de septiembre, otra obra de arte del Bluegrass en la que colabora de nuevo Robert Hunter (Grateful Dead), por quinta vez en uno de sus discos, uno de los más grandes compositores de la música.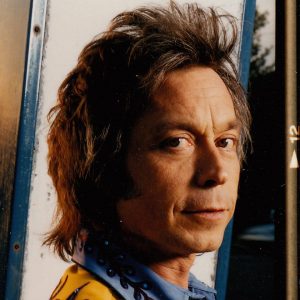 Jim Lauderdale recuerda en su documental que dura noventa minutos sus dos títulos Grammy logrados, los dos por el mejor Bluegrass en el 2002 con «Lost In The Lonesome Pines», y en el  2007 con «The Bluegrass Diaries».
Jim Lauderdale: The King of Broken Hearts, narra también su encuentro con otro genio Larry Campbell en la puesta en marcha del proyecto de rescatar dos joyas de Grateful Dead con una super banda llamada «American Beauty Project» y en la que repasarían los discos «Workingman's Dead» y «American Beauty» de los Dead.