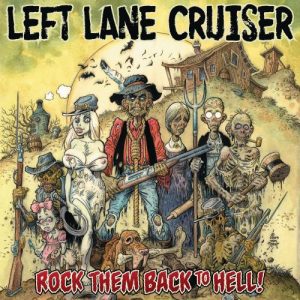 Left Lane Cruiser publica su espléndido y quinto disco de estudio titulado «Rock Them Back to Hell» hoy 17 de septiembre de 2013, ellos son un dúo norteamericano formado por Freddy J IV y Brenn Beck que practican como lo llaman ellos Voodoo Hillbilly Punk-Blues.
Left Lane Cruiser tras su magnífico anterior trabajo «Left Lane Cruiser» (2011), la banda originaria de Fort Wayne en Indiana, regresan con más fuerza aún con esa combinación poderosa y explosiva de Blues bastardo y sucio proveniente del Norte del Mississippi, interpretadas a toda velocidad por Fredrick «Joe» Evans IV a la guitarra y voz, y con Brenn «Sausage Paw» Beck a la batería, armónica, coros distorsionados y elementos de percusión utilizando latas de cerveza y cubos de basura.
Escucha «Rock Them Back to Hell», el nuevo disco de Left Lane Cruiser.

Left Lane Cruiser pertenecen a ese grupo de grupos y artistas que practican el auténtico Blues del siglo XXI, como The Hooten Hallers, Robert Belfour, Scott H. Biram o Bob Log III, Black Flag o Molly Gene One Whoaman Band, entre otros nombres.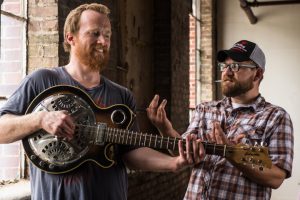 Left Lane Cruiser publicó su primer disco en el 2008 con «Bring Yo Ass To The Table», a partir de entonces fijos en los mejores festivales de música de raíces y salto por primera vez a Europa aquel año para honrar a sus queridos ídolos del North Mississippi hill Country Blues como fueron R.L. Burnside o Junior Kimbrough, la portada de su disco fue diseñada por prestigioso artista William Stout.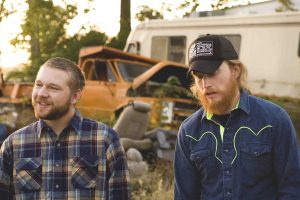 Left Lane Cruiser quieren conocer España y tarde o temprano presentarán a todos los amantes del género su Boogie-Woogie Southern Country Blues, habituales del festival Muddy Roots, ¡obligado verlos!.
Fechas de la gira española de Left Lane Cruiser próximamente.