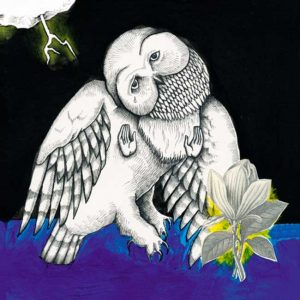 Jason Molina al que perdimos definitivamente el pasado 16 de marzo a los 39 años de edad, tras malograr su batalla particular con la vida y el alcohol, tendrá su homenaje con la reedición de su disco «Magnolia Electric Co.» en su etapa como Songs:Ohia el próximo 12 de noviembre, dicha reproducción incluye un tema inédito y rarezas en un segundo cd, como una versión en estudio de «Whip Poor Will» con banda al completo, o la versión de estudio de «The Big Game Is Every Night» que se incluyó en la edición japonesa del disco.
Jason Molina, forajido e ignorado por grandes medios de comunicación musicales y grandes compañías discográficas era natural de Ohio, y fue uno de los nombres más importantes del Alt. Country desde los años 90, junto a jóvenes promesas como Jeff Tweedy, Jay Farrar, Patterson Hood, Will Johnson, Jason Isbell o Mike Cooley entre otros.
Jason Molina comenzó su proyecto Songs: Ohia a mediados de los años noventa con un visión oscura de la vida y muchísimos sonidos Folk y Alt. Country que se cocía en aquella década, en la que editó siete discos, entre ellos The Ghost, The Lioness, Ghost Tropic o Didn't It Rain, y su último Magnolia Electric Co. (2003), antes de cambiar de nombre a Magnolia Electric Co.
Escucha «Magnolia Electric Co.» de Songs:Ohia:
Escucha la versión demo de estudio de «Farewell Transmission», canción con la que abre Magnolia Electric Co.
Magnolia Electric Co., Jason Molina mucho más electrico firmó tres magníficos discos What Comes After the Blues (2005), Fading Trails (2006) y Josephine (2009), doctrina de la botella y sacramentos Neil Young, padrino de todo.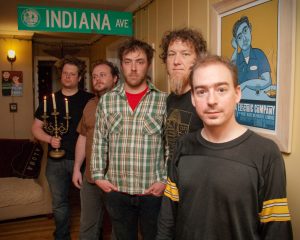 Cd 1 Magnolia Electric Co.:
Farewell Transmission
I've Been Riding With The Ghost
Just Be Simple
Almost Was Good Enough
The Old Black Hen
Peoria Lunch Box Blues
John Henry Split My Heart
Hold On Magnolia
The Big Game Is Every Night [bonus]
Whip Poor Will [bonus]
Cd 2 Magnolia Electric Co.:
Farewell Transmission (Demo)
I've Been Riding With The Ghost (Demo)
Just Be Simple (Demo)
The Old Black Hen (Demo)
Peoria Lunch Box Blues (Demo)
John Henry Split My Heart (Demo)
Hold On Magnolia (Demo)
The Big Game Is Every Night (Demo)
Whip Poor Will (Demo)