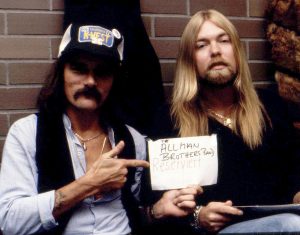 "I hope you'll understand that I was born a rambling man"
Dickey Betts cumple hoy 12 de diciembre de 2013, 70 años, uno de los principales arquitectos e inciadores del Rock sureño junto a The Allman Brothers Band y su guitarra a finales de los años sesenta con los hermanos Gregg y Duane Allman, fabricando ese Blues Rock sutil y enérgico barnizado con improvisaciones de Jazz.
Dickey Betts es uno de los más grandes guitarristas,cantante y compositor de la historia del Rock, pieza fundamental en The Allman Brothers, antes de la muerte de Duane Allman y tras ella, convirtiéndose en capitalizador de un álbum tan fundaemental como «Brothers And Sisters» (1973), que este año se reeditaba y cumplía la obra maestra 40 años.
Dickey Betts junto a Duane Allman eran la pareja perfecta, ambos desafiaron al mundo del Rock en con aquella loca idea de imitar la voz humana con la guitarra, Dickey Betts siempre con su Gibson SG Standard del 61/62, aquella que le regaló a su amigo Duane Allman en su etapa de The Allman Brothers por aquella Gibson Goldtop Les Paul dorada del 57.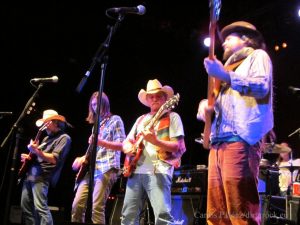 Dickey Betts entre álbum y álbum con los Alman Brothers grabó dos joyas imprescindibles en la historia de la música, su segundo disco en solitario «Dickey Betts & Great Southern» en 1977 con canciones como «Bougainvillea» con el actor Don Johnson a los coros, «Sweet Virginia» o «The Way love goes» o su tercer álbum en solitario «Atlanta's Burning Down» en 1978 con canciones como «Good Time Feeling» o «Back on the Road Again».
Dickey Betts es partícipe también del renacimiento de The Allman Brothers en la década de los noventa, con el alistamiento de un joven desconocido hasta entonces Warren Haynes, y grabando tres discos realmente fantásticos «Seven Turns» (1990), «Shades Of Two Worlds» (1991) y «Where It All Begins» (1994).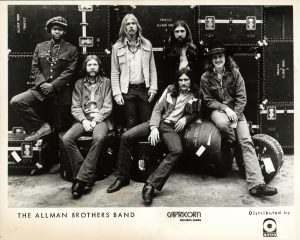 Dickey Betts es autor de grandes himnos de la historia del Rock y del Deep South con "Jessica, Ramblin' Man, Wasted Words, Southbound, Pony Boy, Come and Go Blues o Jelly Jelly".
Dickey Betts no asistió a la entrega del premio Grammy junto a The Allman Brothers Band a una larga trayectoria el pasado año, el Grammy Lifetime Achievement, y en el que se pretendía unir a sus antiguos componentes tras doce largos años, al que asistieron Gregg Allman, Jai Johanny "Jaimoe" Johanson, Butch Trucks, Warren Haynes, Derek Trucks, Oteil Burbridge, Marc Quinones y el teclista Chuck Leavell que actualmente forma parte del staff de The Rolling Stones.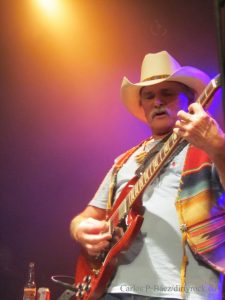 Los Allman Brothers Band, son miembros y pertenecen al Rock and Roll Hall of Fame desde 1995, dejan un legado de once Discos de Oro y cinco de Platino entre 1971 y 2005, casi una veintena de álbumes publicados y un montón de himnos de Rock Blues con tintes Country y Jazz que quedarán para la historia:  "Whipping Post", "Midnight Rider", "Little Martha", "Ramblin' Man",  "One Way Out", "Melissa" o "Ain't wasting time no more".
"I hope you'll understand that I was born a rambling man"