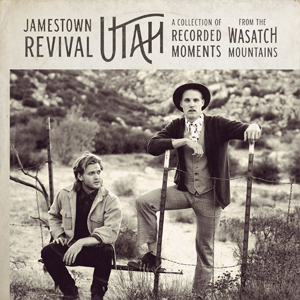 Jamestown Revival debutan hoy con su disco "Utah", un álbum de once canciones compuestas por Jonathan Clay y Zach Chance, dos jovenes tejanos afincados ahora en Los Angeles que y en el que transpiran de sus canciones infecciosas armonías de The Everly Brothers, Gram Parsons, Guy Clark, Led Zeppelin o Creedence Clearwater Revival tras editar el año pasado su primer Ep titulado "California".
Jamestown Revival proponen una mezcla de Rock Folk Blues y Country sureño en su nuevo disco "Utah" de forma sencilla, artesana y excenta de pretensiones vanidosas, un disco revitalizador de las raíces de la música norteamericana y que a buen seguro estará entre lo mejor del 2014.
Jamestown Revival recogen el legado y los frutos de los más grandes cantautores norteamericanos, dulces voces y melodías en todo su ideario musical, grupo perfecto para atrapar y encontrar nuevos públicos en cada lugar que visiten, y no como artefactos similares a The Lumineers.
Jamestown Revival se encuentran en estos momentos de gira con The Wild Feathers, grupo que debutará en España el próximo mes de marzo.
Escucha "Utah", el nuevo disco de Jamestown Revival.