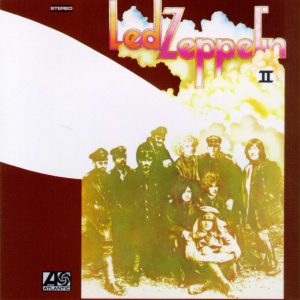 "La La" es un tema inédito de extras y demos del segundo disco de Led Zeppelin "Led Zeppelin II" (1969), que se ha dado a conocer días antes de la publicación de sus tres primeros albumes, el 3 de junio de 2014 remasterizados por Jimmy Page y acompañados de bastante material inédito, publicándose múltiples formatos como CD, Vinilo, Álbum digital y Caja Súper Deluxe en Edición Limitada.
"La La" se trata de un tema instrumental de los británicos Led Zeppelin grabado entre entre enero y agosto de 1969 en multitud de estudios en Estados Unidos, Canadá e Inglaterra.
"Led Zeppelin II" se convertiría en el primer disco de la banda en conseguir en número uno, ser uno de los álbumes más influyentes de la historia del Rock con temas como "Heartbreaker", "Whole Lotta Love", "Living Loving Maid (She's Just a Woman)" o "Ramble On" entre otros.
Escucha "La La", tema inédito de Led Zeppelin de su segundo disco.
Led Zeppelin es también noticia por una demanda interpuesta por el bajista y miembro fundador de la banda estadounidense Spirit, Mark Andes, aludiendo que "Stairway to Heaven" fue un plagio.
Randy California, cantante de Spirit antes de fallecer en 1997 quería demandar a Led Zeppelin por la supuesta estafa, tema obtenido del instrumental "Taurus", escrito en 1968 por Spirit.
Led Zeppelin y Spirit estuvieron juntos de gira entre 1968 y 1969 y aquella canción "Taurus" se incluía en casi todos los setlists de la banda.
"Stairway to Heaven" fue escrita por Jimmy Page dos años más tarde en 1970.