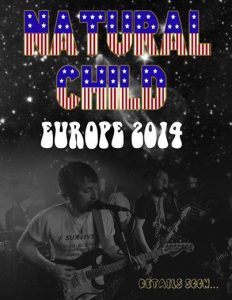 «If it ain´t Natural Child, I don´t give a shit!»
Natural Child confirman gira española para el próximo mes de septiembre para presentar su nuevo disco y cuarto trabajo, el esplédido «Dancin' With Wolves», publicado en febrero de este mismo año desde Nashville, y en su segunda visita a nuestro país que se realizó en octubre del 2013 de una de las mejores bandas del momento.
Natural Child lo componen Seth Murray a la voz y guitarra, Wes Traylor a la voz y bajo y Zack Martin a la batería, Luke Schneider al pedal steel y Benny Devine al órgano son su dos músicos adicionales.
Natural Child y su música es un maravilloso amasijo de influencias del "Beggars Banquet" de The Rolling Stones, el "Bayou Country"  de Creedence Clearwater Revival y el "Safe at Home" del International Submarine Band de Gram Parsons, placentero Rock Blues y Country.
"For the Love of the Game" (2012) y su espléndido "Hard in Heaven" (2012), más su primer álbum publicado en el 2011 con "1971″, son las tres referencias musicales anteriores de Natural Child.

Escucha «Dancin' With Wolves» de Natural Child, uno de los mejores discos del 2014.
Natural Child se atrevieron a versionar a The Velvet Underground "White Light/White Heat", en un disco tributo a la banda norteamericana en el reciente 45 aniversario del segundo álbum de los neoyorquinos "White Light/White Heat".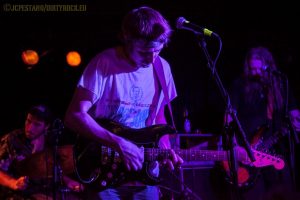 Fechas de la gira española de Natural Child 2014:
3 de septiembre en Barcelona (Fiesta aniversario revista Ruta 66)
4 de septiembre en Madrid en la Sala El Sol (American Autumn)
5 de septiembre en San Sebastián (Kutxa Kultur Festibala)
«If it ain´t Natural Child, I don´t give a shit!»