Guadalupe Plata graban su cuarto disco de estudio en los estudios Toe Rag de Londres, un clásico en la capital inglesa especializado en equipamiento musical y grabaciones analógicas en el que han modelado discos bandas como Dan Sartain, Supergrass, The Datsuns, Tame Impala, James Hunter o los vascos The Soulbreaker Company entre otros.
Guadalupe Plata pretenden con la grabación de su cuarto larga duración en los estudios londinenses Toe Rag Studios dar ese gran salto internacional y que sus discos lleguen a un mayor números de fieles amantes del mejor delirante Deep Blues que se hace en estos momentos en Europa.
Guadalupe Plata actuaron el pasado 14 de noviembre en Santa Cruz de Tenerife en el festival Keroxen. Dirty Rock estuvo con ellos charlando durante la prueba de sonido, rueda de prensa organizada por la cerveza Reina (Mahou-San Miguel) y posterior concierto a la que corresponden las fotos y vídeos
Presencia internacional de Guadalupe Plata ha plasmado con la cantante australiana Lilith Lane de Black Pony Express en su disco «Pilgrim» y en la presencia del armonicista tejano Walter Daniels en un EP de cuatro canciones.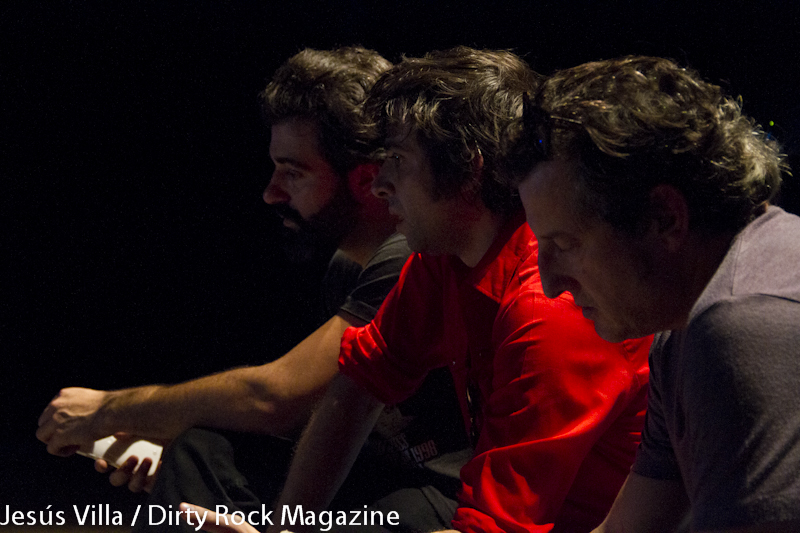 Guadalupe Plata ricibieron este año el premio IMPALA de unión de discográficas europeas independientes, al mejor disco del año independiente europeo del año (anteriormente recibido por la británica (Adele) y cuatro premios de la sexta edición de los premios de la música independiente española (PMI).
Guadalupe Plata se llevó los galardones de mejor artista del año, mejor álbum de Rock (Guadalupe Plata), mejor directo y mejor fotografía promocional a su batería Carlos Jimena, premios otorgados por la Unión Fonográfica Independiente (UFI).