Jared James Nichols confirma su participación en el Azkena Rock Festival el próximo 17 de junio tras confirmar fechas en en Reino Unido, festivales europeos y en Estados Unidos compartiendo escenario de nuevo con Glenn Hughes y Joanne Shaw Taylor.
Jared James Nichols regresa a España nuevamente acompañado  de Erik Sandin al bajo y coros y Dennis Holm a la batería, para presentar su reciente EP de versiones "Highwayman" publicado el año pasado conteniendo tres canciones inéditas, una versión del "We're An American Band" de Grand Funk Railroad,  "30 Days In The Hole" de Humble Pie, y los tres temas inéditos "Old Glory", "Fallin' Down" andy "Gone", y "Old Glory And The Wild Revival" (2014).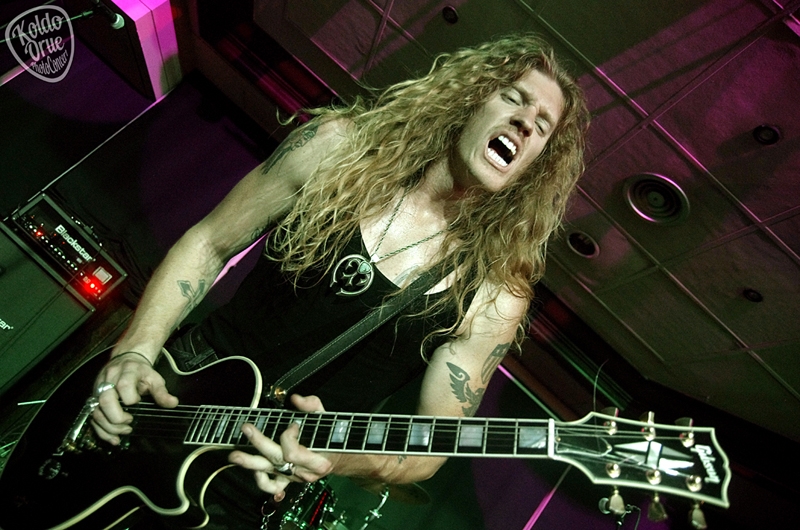 Jared James Nichols, emergente y jóven Bluesman en Estados Unidos, presentó por primera vez en España su disco "Old Glory & The Wild Revival", en una extensa gira entre abril y mayo de 2014 tras un EP del mismo nombre, y un directo en la sala angelina Viper Room en el 2012.
Jared James Nichols pertenece a esta nueva hornada de artistas en California que practican Blues y Rock clásico, influenciado por Rhythm & blues como Gary Clark Jr., Vintage Trouble, The Ragged Jubilee o The Stone Foxes, y al que tuvimos la suerte de entrevistarle el año de su debut en España.
Si quieres leer la entrevista a Jared James Nichols, clica en éste párrafo.
Escucha "Highwayman"