The Quireboys publican nuevo álbum «White Trash Blues» el próximo 5 de septiembre, disco de versiones de blues. Como adelanto, los Quireboys publicaron el 1 de agosto el Ep adelanto «Leaving Trunk», con un tema de su nuevo disco más otras dos versiones popularizadas por Muddy Waters. Tras publicar el año pasado uno de los mejores discos del 2016, "Twisted Love".
Versiones de Muddy Waters, John Lee Hooker, Taj Mahal, Chuck Berry, Billy Boy Arnold, Rufus Thomas o Jimmy Reed componen este nuevo disco de The Quireboys en el que Lee Vernon, armonicista y cantante de Lee Vernon, de los británicos Pearl Handled Revolver, a contribuido en todo el álbum con su armónica.
The Quireboys con el Blues tanto blanco y negro como ADN, son una de las mejores bandas de Rock and Roll en directo compuesta por Spike (Jonathan Gray), Guy Griffin, Keith Weir y Paul Guerin como núcleo estable, más Nick Mailing al bajo y Dave McCluskey a la batería.
The Quireboys continuístas del Rock disparatado y espirituoso de The Faces, pero menos canalla que los The Cult, y con vestigios Rod Stewart, Jagger, Reverend Gary Davis y Tina Turner, son la respuesta inglesa a los The Black Crowes. Corrían tiempos del "grunge" y Guns'n'Roses cuando The Quireboys aparecen en escena a mediados de los ochenta.
The Quireboys embrujados con esa intensidad entre Faces / Guns'n'Roses con el Jack Sparrow Spike y los salvajes Stones, unidos al garrote vil del rock sureño, más el rock vocal de Rod Stewart con sus escuderos, Guy Griffin y Paul Guerin, como un tándem imparable que se bate en todo tipo de peleas.
Escucha Leaving Trunk, nuevo Ep The Quireboys.
Listado de canciones del nuevo disco de The Quireboys «White Trash Blues»
1. Cross Eyed Cat
2. Boom Boom
3. I wish you would
4. Take Out Some Insurance
5. Going Down
6. Help Me
7. Shame Shame Shame
8. Im Your Hoochie Coochie Man
9. Leaving Trunk
10. I'm a King Bee
11. Walking The Dog
12. Little Queenie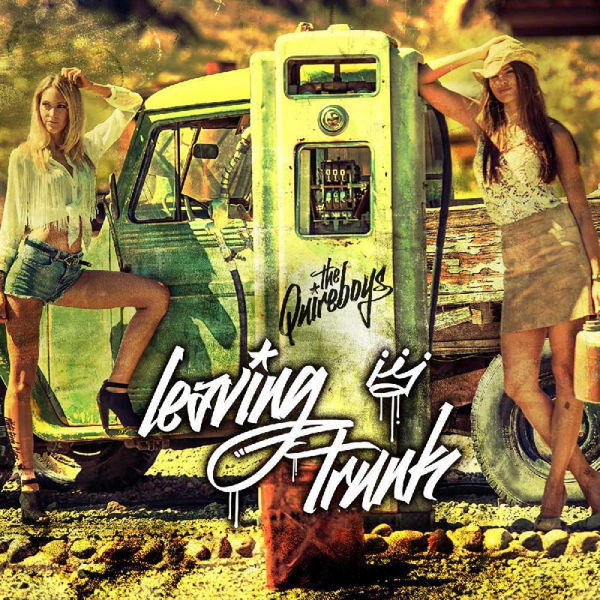 El listado de canciones de Leaving Trunk es:
1. Leaving Trunk
2. Champagne And Reefer
3. Rollin And Tumblin