La granjera de Misuri Molly Gene, uno de los referentes del género sucio y endiablado llamado "Delta Thrash", anuncia en sus redes sociales que redireccionará su carrera musical dejando atrás One Whoaman Band (como una sola banda)
Molly Gene comentó en un comunicado que su carrera musical fue un viaje infernal durante los últimos 12 años tocando en calles, bares, clubs, arenas, bajo la lluvia, calor extremo, frío extremo, mucha gente, nadie. Dese San Francisco hasta París conociendo a tantos músicos increíbles en el camino que le inspiraron y motivaron.
Después de tantos años de vida en el camino, comenzó a desmoronarme, física y mentalmente, perdiendo por completo su memoria y llevando su cuerpo hasta el dolor extremo por conducir y levantar un equipo pesado. El yoga la ayudó para un funcionamiento óptimo de su mente y el cuerpo, restaurando su memoria y curando su dolor físico.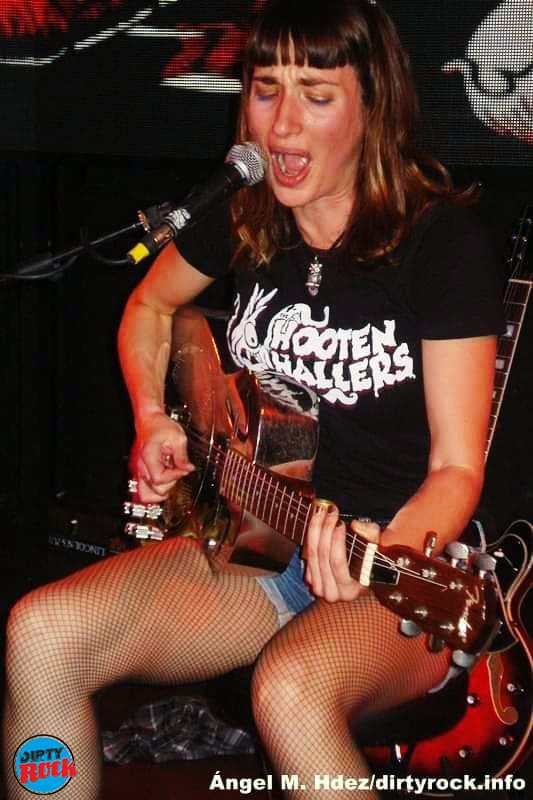 Molly Gene fue uno de los referentes del género sucio y endiablado llamado "Delta Thrash", en el que sus enardecidas letras se agitan con su guitarra, caja de ritmos que funciona a golpe de pie, armónica y voz a modo de Blues, Hillbilly, Country, Folk y Gospel como artistas de la talla de Scott H. Biram, The Hooten Hallers, Joe Buck, Hillstomp, CW Ayon, Petit Vodo, Deltahead, Reverend Deadeye o The Juke Joint Pimps entre otros.
Su misión ahora es canalizar la música en una frecuencia de curación que tenga trabajo de respiración y meditaciones entrelazadas. En estos momentos en su opinión es más importante transmitir música de esa manera. Esperamos a Molly en su nueva aventura musical.