El año pasado, Circles Around The Sun y el batería y multiinstrumentista Joe Russo, de Benevento/Russo Duo, Fat Mama, The Shpongle Live Band, Joe Russo's Almost Dead y músico de sesión de Phil Lesh, Cass McCombs entre otros, lanzaron un EP colaborativo el año pasado Circles Around The Sun Meets Joe Russo, y por esa misma época, CATS y Joe se unieron al animador Thomas Lynch III (The Midnight Gospel, Deep Space 69, Cartoon Network) para hacer un vídeo para la canción "When I Was At Peace".
El vídeo fue archivado tras suicidarse Neal Casal, miembro fundador de Circles Around The Sun. Dan Horne bajista de la banda habló con Neal para hacer una serie de pósters y vídeos de la banda con Thomas. Ahora tras casi un año de su muerte, ve la luz este vídeo que podría describirse como un viaje a través del cosmos para conocer la singularidad del espacio-tiempo yaciendo referencia al ciclo de vida de una estrella como marco de nuestro viaje, bailando a través del cosmos.
Las sesiones de aquel nuevo trabajo de Circles Around The Sun tuvieron lugar en el legendario estudio del ingeniero de grabación Jim Scott en California, solo una semana antes de que Casal se suicidara. Neal dejó una nota antes de su muerte instando a la banda a continuar sin él y a liberar el disco. El teclista Adam MacDougall, el bajista Dan Horne y el batería Mark Levy continuarán con el proyecto junto con un elenco rotativo de guitarristas, entre el que estará Eric Krasno.
El ángel caído, otro Grievous Angel se marchó para siempre el pasado 26 de agosto de 2019. Neal Casal, tenía solamente 50 años. Extraordinario guitarrista, cantante, músico, productor, compositor y fotógrafo.
Fan acérrimo de los Rolling Stones y Grateful Dead. Casal construyó su currículum y reputación lentamente, comenzando con el álbum en solitario de James Iha de Smashing Pumpkins en 1998 y cerrándolo este 2019 con The Chris Robinson Brotherhood, Fruit Bats y con Kenny Roby y Zephaniah O'Hora como productor.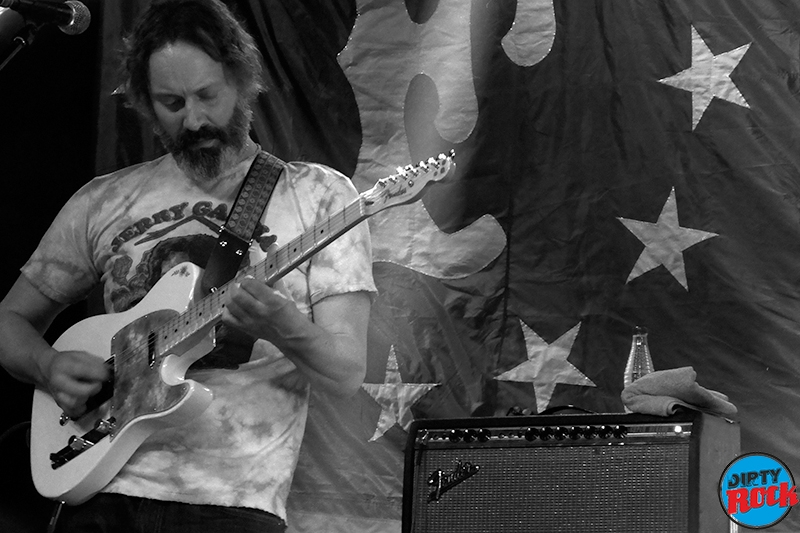 Lo vimos multitud de veces en solitario y acompañado con otros grandes. Se marcha la fantasía, se fue la psicodelia, lo emocional, lo suave, lo imperfecto, los colores en las canciones, aquellas charlas contigo en el Terrapin Crossroads en San Rafael, Madrid, o con Jesse Aycock en Barcelona sobre ti.
Su lista de colaboraciones es interminable y maravillosa. Uno de los músicos más queridos en la escena. Más de una docena de discos publicados en solitario de Neal Casal, tres con su banda Hazy Malaze y otros muchos en diferentes proyectos: The Jayhawks, Willie Nelson, Lucinda Williams, Phil Lesh y Rufus Wainwright, pasó cuatro años como guitarrista principal con Ryan Adams & The Cardinals, The Chris Robinson Brotherhood, Circles Around the Sun, Jesse Aycock, GospelbeacH, Hard Working Americans, Shooter Jennings, Amanda Shires, The Tyde, Danny And The Champions Of The World, Skiffle Players, Skiffle Players, Nicki Bluhm, Beachwood Sparks, Mark Olson o Courtney Jaye, entre otros muchos.