Escuchado ya el nuevo disco de Jesse Dayton «Beaumonster» que se publica el próximo 5 de noviembre. Disco este muy diferente a sus anteriores discos de versiones como «South Austin Sessions», «Jesse Sings Kinky» o «Mixtape, Vol. 1«, todos muy álbumes conceptuales, re imaginando una vasta extensión de sus estilos. En «Beaumonster», su versatilidad es asombrosa, su voz y su guitarra une todo, en el que además le ha dado tiempo de lanzar su libro de memorias llamado también «Beaumonster».
Jesse Dayton ilumina cada una de las diez canciones del disco sobre el pecado y la redención, sobre una autopista al infierno, ese de todos intentamos escapar. Es muy difícil echar un ojo crítico a canciones, muchas de este disco con las que has crecido, presencia ellas que siempre has tomado como un evangelio, y tallarlas en oro puro.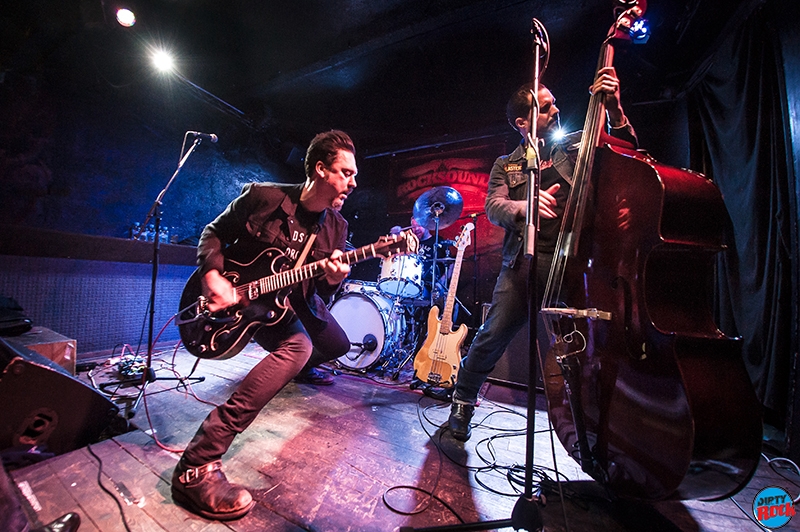 Dispara Jesse Dayton sobre nosotros Burning House of Love, White Freightliner Blues, Born With a Tail o Story of My Life temazos vigorizados y robustos, sólo para vernos morir equilibrados con temas envejecidos sobre hombres salvajes en casas ardientes y en un cruce de caminos. Son canciones agridulces y de amor como Just to Satisfy You , I'll Be There, Pretend I Never Happened, Wild Man From Borneo, At the Crossroads o Sold American para tiempos difíciles bajo esa mirada de acero de Dayton en canciones del gran Kinky Friedman, Waylon Jennings, Willie Nelson, Social Distortion, Dough Sahm, X, Ray Price, Supersuckers o Townes Van Zandt.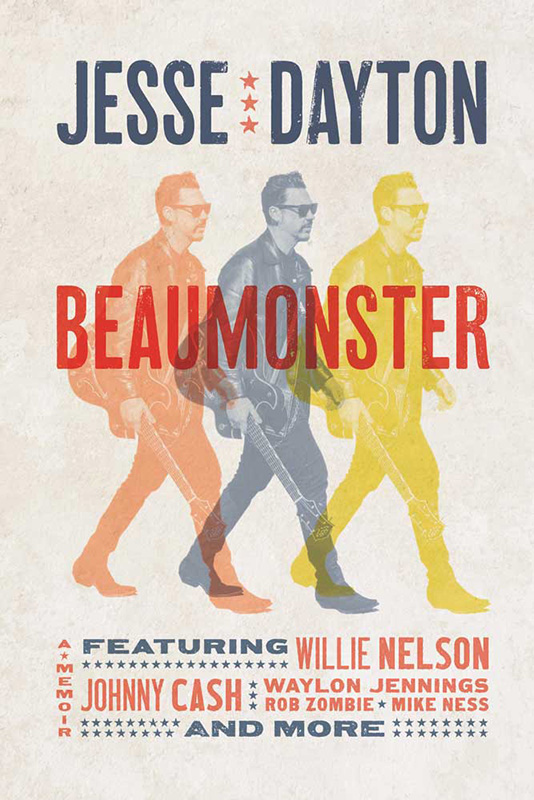 Jesse Dayton publicará sus memorias que detallan su viaje musical con Johnny Cash, Waylon Jennings, X, Supersuckers o Social Distortion, y su propia carrera como solista con "Beaumonster" disponible el 9 de noviembre con un disco de versiones complementario que llegará unos días antes, el 5 de noviembre. Jesse es un rebelde, ya sea en el romance o en la política. «Beaumonster» es la historia de su vida. La historia del pecado no se puede contar sin la historia de la salvación. Discazo de pe a pa.
"Beaumonster":
1. Burning House of Love (X)
2. Pretend I Never Happened (Willie Nelson)
3. Wild Man From Borneo (Kinky Friedman)
4. At the Crossroads (Doug Sahm)
5. White Freightliner Blues (Townes Van Zandt)
6. Born With a Tail (Supersuckers)
7. Just to Satisfy You (Waylon Jennings)
8. I'll Be There (Ray Price)
9. Sold American (Kinky Friedman)
10.Story of My Life (Social Distortio)