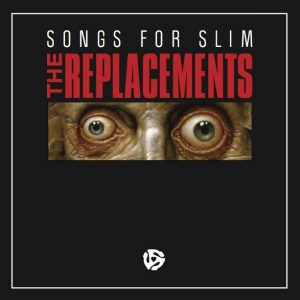 «Songs for Slim» es el título del nuevo trabajo en forma de EP de una de las mejores bandas de Rock norteamericano de los últimos treinta años, The Replacements publicado el enero pasado con cinco temas, pada recaudar fondos para el guitarrista Slim Dunlap, el cual sufrió un ataque al corazón hace un año con versiones de «Everything's Coming Up Roses» de la obra de Broadway Gipsy y versiones clásicas de Gordon Lightfoot en «I'm Not Sayin'», Hank Williams en «Lost Highway» y el propio Slim Dunlap en «Busted Up».
Escucha «Slim for Slim» de The Replacements.
«Slim for Slim» fue subastado a los primeros doscientos cincuenta mejores apostantes, primer álbum tras veintitrés años de silencio de aquel «All Shook Down» (1990), en el que Paul Westerberg y Tommy Stinson como los miembros originales, Peter Anderson, Kevin Bowe, y Chris Mars batería original se pusieron manos a la obra.
Recordemos que The Replacements volvieron a los escenarios el pasado mes de agosto, sin Bob Stinson que murió en 1995, Chris Mars y Slim Dunlap que se recupera de un ataque que le ha dejado prácticamente paralizado, con su dos miembros de la formación original, Tom Stinson y Paul Westerberg, acompañados de Dave Minehan y Josh Freese, habituales de las giras en solitario de Westerberg, protagonizaron el esperado regreso a un festival (Riot Fest) en Toronto, otra actuación en Chicago, y en Denver.
Lucinda Williams y Tommy Keene.
A este proyecto del disco benéfico al guitarrista de The Replacements «Songs for Slim» se han unido una serie de artistas de reconocido prestigio como Craig Finn de the Hold Steady, Frank Black, Lucinda Williams, Steve Earle, Ramblin' Jack Elliott, Jakob Dylan, Deer Tick, Lucero, the Jayhawks, John Doe, Young Fresh Fellows, Lucero, the Minus 5 (con miembros de R.E.M. y The Decemberists), Patterson Hood de Drive by Truckers o de Jeff Tweedy hace unos días para editar versiones de The Replacements en vinilos de 7″ para su posterior venta.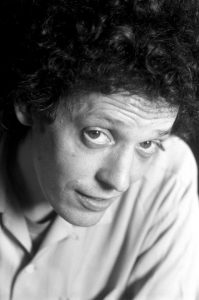 Jeff Tweedy y Lucero
Patterson Hood y Young Fresh Fellows.
 Steve Earle y Craig Finn.
 John Doe, Deer Tick, Scott Lucas y Vanessa Carlton.
Jakob Dylan y Joe Henry.
The Minus, Tim O'Reagan y Jim Boquist.
Frank Black y You Am I.