Dave Cobb uno de los mejores productores del momento y en boga de todos, publica «Southern Family», álbum conceptual de 12 canciones el próximo 18 de marzo, diez de ellas originales, en la artistas de la talla de Jason Isbell, Shooter Jennings, Rich Robinson, Miranda Lambert, Zac Brown, Chris Stapleton, John Paul White de The Civil Wars, Jamey Johnson, Anderson East, Holly Williams, Brent Cobb y Brandy Clark, artistas con los que ha trabajado en su gran mayoría.
Dave Cobb, músico, compositor, productor, amante del buen vino, propietario de una bodega en Paso Robles en California descubridor de talentos (Shooter Jennings, Jason Isbell, Jamey Johnson, Sturgill Simpson, Lindi Ortega, A Thousand Horses o Chris Stapleton), fue galardonado este año con dos premios Grammy por los álbumes de Jason Isbell y de Chris Stapleton, nominado en otras tres ocasiones y ganador el premio de la Americana Music en el 2014 como productor del año y por su participación en el álbum de Jason Isbell «Southeastern». Anderson East que aparece en este disco es el primer artista que aparece bajo la tutela de Dave Cobb y el sello.
Dave Cobb firmó un contrato con el sello discográfico Low Country  Sound de Elektra Records, una filial de the Warner Music, para descubrir nuevos talentos, lo que se conoce en Estados Unidos como Artists and repertoire (A&R), división de una discográfica o editorial de música responsable del descubrimiento de nuevos talentos y de supervisar el desarrollo artístico de músicos de la compañía., actuando también como enlace entre los artistas y la compañía discográfica o editorial, supervisando cualquier publicación o actividad relacionada con el artista.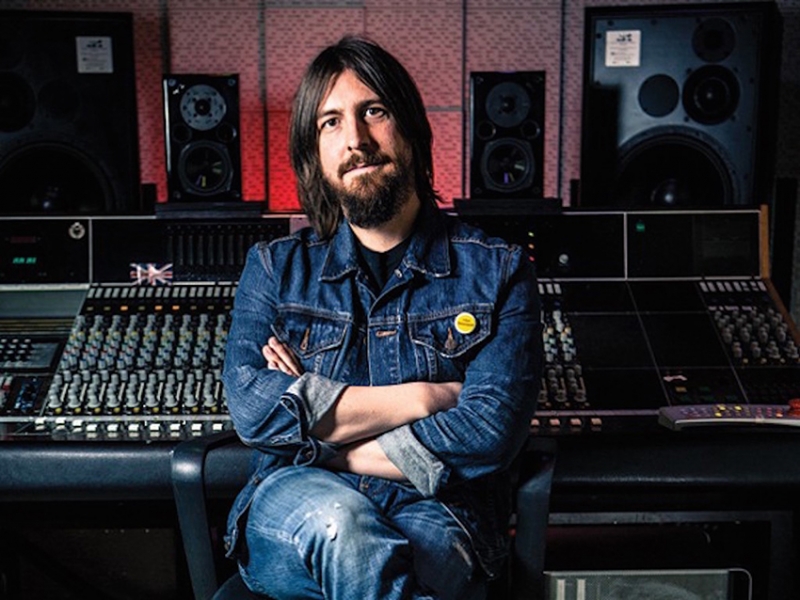 Dave Cobbs ha producido para este año 2016 los nuevos álbumes de Lake Street Dive, Rivals Sons, Holly Williams, Judah & The LIon, Mary Chapin Carpenter y The Sore Losers. Desde que comenzara su trayectoria como productor en 2015 hasta estos momentos ha producido discos para nombres y bandas tan dispares como California Breed, The Shys, Chris Cornell, Whiskey Myers, The Secret Sisters, Christian Lopez Band o George Jones entre otros.
«Southern Family» de Dave Cobb está inspirado en el disco «White Mansions» publicado en 1978 y que recogía  15 canciones escritas por el compositor y productor Paul Kennerley, con Waylon Jennings, Jessi Colter, John Dillon, Steve Cash y Eric Clapton tocando la guitarra en el disco en que cada uno de sus intérpretes representaba un persona que narraba su perspectiva sobre la guerra civil norteamericana desde la perspectiva sureña, la de los once estados confederados que se separaron de Estados Unidos entre 1861 y 1865, en los que 7e estados declararon su independencia de los Estados Unidos antes de que Abraham Lincoln fuera proclamado presidente y 4 más hicieron lo mismo después de que la Guerra Civil. El gobierno de los Estados Unidos de América, conocido como «La Unión» mantuvo que la secesión era ilegal y se negaron a reconocer a la Confederación. Carolina del Norte, Mississipi, Florida, Alabama, Georgia, Luisiana, Texas, Virginia, Arkansas, Carolina del Norte y Tennesse eras los estados secesionados.
Escucha «White Mansions» (1978)
Listado de canciones de Dave Cobb y su Southern Family:
1. John Paul White, Simple Song
2. Jason Isbell, God Is a Working Man
3. Brent Cobb, Down Home
4. Miranda Lambert, Sweet By and By
5. Morgane Stapleton con Chris Stapleton, You Are My Sunshine
6. Zac Brown, Grandma's Garden
7. Jamey Johnson, Momma's Table
8. Anderson East, Learning
9. Holly Williams, Settle Down
10. Brandy Clark, I Cried
11. Shooter Jennings, Can You Come Over?
12. Rich Robinson (presentando a the Settles Connection), The Way Home
Escucha Southern Family de Dave Cobb.