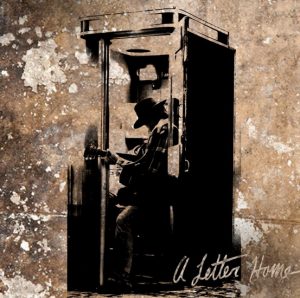 Neil Young coincidiendo con el día del vinilo (Record Store Day) publica hoy 19 de abril de 2014 y oficialmente el 27 de mayo,«A Letter Home», disco de vinilo de 12″ con doce versiones de Bob Dylan, Willie Nelson, Gordon Lightfoot, Bruce Springsteen, Phil Ochs, Bert Jansch, Tim Hardin, Ivory Joe Hunter y The Everly Brothers, grabado mesa de mezclas de 1947 analógica en los estudios de Jack White en Nashville, Third Man Records.
Neil Young publica así «A Letter Home, álbum acústico y trigésimo disco y en solitario tras sus dos últimos con Crazy Horse en el 2012, «Americana«, otro disco de versiones de canciones Folk norteamericanas y «Psychedelic Pill».
Vídeo reproductor de los originales del disco de Neil Young «A Letter Home»:
Jack White participa en dos canciones del nuevo disco de Neil Young «A Letter Home», las dos al piano y voz en el clásico de Willie Nelson «On The Road Again» y en no menos «I Wonder If I Care As Much» de The Everly Brothers.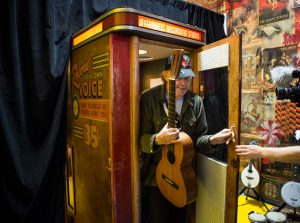 Neil Young ha utilizado para la grabación de este disco una cabina musical Voice-o-Graph del 1947, restaurada por el propio Jack White,una guitarra acústica, piano y armónica. Bob Ludwig ha sido el encargado de la masterización.
Listado de canciones de «A Letter Home» de Neil Young.
1. A Letter Home Intro
2. Changes (Phil Ochs)
3. Girl From The North Country (Bob Dylan)
4. Needle of Death (Bert Jansch)
5. Early Morning Rain (Gordon Lightfoot)
6. Crazy (Willie Nelson)
7. Reason To Believe (Tim Hardin)
8. On The Road Again (Willie Nelson)
9. If You Could Only Read My Mind (Gordon Lightfoot)
10. Since I Met You Baby (Ivory Joe Hunter)
11. My Hometown (Bruce Springsteen)
12. I Wonder If I Care As Much (Everly Brothers)
Escucha el nuevo disco de Neil Young «A Letter Home».