The Americana Music Association ha elegido a los 100 mejores discos de la Americana Music del año 2012, a través de la Americana Airplay Chart, recopilación de listas de éxitos de emisoras de radio terrestres, satélite e Internet asociadas, comprendidas entre el periodo del 15 de noviembre de 2011 hasta el 17 de noviembre de 2012, siendo JD McPherson con «Signs And Signifiers» el vencedor con el mejor disco de la Americana Music 2012.
Los diez mejores discos de la Americana Music son:
JD McPherson, «Signs And Signifiers» / Rounder
Darrell Scott, «Long Ride Home» / Full Light
Rodney Crowell, «KIN: Songs By Mary Karr & Rodney Crowell» /Vanguard
Justin Townes Earle, «Nothing's Gonna Change The Way you Feel about me Now» /Bloodshot
Little Willies, «For The Good Times»  / Milking Bull/EMI
Willie Nelson, «Heroes» / Legacy
Lyle Lovett, «Release Me» / Lost Highway
Ray Wylie Hubbard, «The Grifter's Hymnal» /Bordello Records
Old Crow Medicine Show, «Carry Me Back» /ATO
Ryan Adams, «Ashes & Fire» / PAX-AM/Capitol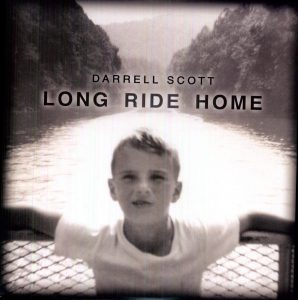 Entre los notables nombres que se incluyen entre los mejores cien álbumes de la Americana Music del 2012 para The Americana Music Association, destacan bandas y nombres como The Lumineers, Bonnie Raitt, Bruce Springsteen, Carolina Chocolate Drops, Punch Brothers, Alabama Shakes, Dwight Yoakam, Reckless Kelly, Corb Lund, Hank Williams III, Sons of Bill, The Mavericks, Mumford & Sons, Infamous String Dusters, Merle Haggard, Kathleen Edwards, Dr. John, Little Feat, Bob Dylan, Neil Young & Crazy Horse, John Hiatt, Mumford & Sons, Marty Stuart and His Fabulous, The Mastersons, Avett Brothers, Wilco, Shawn Colvin, Alejandro Escovedo, Chris Isaak, Ryan Bigham, Lucero, Mavericks, The Jayhawks o Tom Waits entre otros.
Darrell Scott en su disco «Long Ride Home».
Rodney Crowell, en su disco «KIN: Songs By Mary Karr & Rodney Crowell»
Justin Townes Earl, en su disco «Nothing's Gonna Change The Way you Feel about me Now»
Little Willies, en su disco «For The Good Times»
Willie Nelson, en su disco "Heroes"

Lyle Lovett, en su disco «Release Me»
Ray Wylie Hubbard, en su disco «The Grifter's Hymnal»

Old Crow Medicine Show, en su disco «Carry Me Back»

Ryan Adams, en su disco «Ashes & Fire»

Marty Stuart and His Fabulous, en su disco «Nashville, Volume 1: Tear The Woodpile Down»
Hank Williams III, en su disco «Long Gone Daddy»

Lucero, en su disco «Woman & Work»

The Lumineers

Corb Lund, en su disco «Cabin Fever»

Carolina Chocolate Drops, en su disco «Leaving Eden»

Reckless Kelly, en su disco «Good Luck & True Love»

Alabama Shakes, en su disco «Boys & Girls»